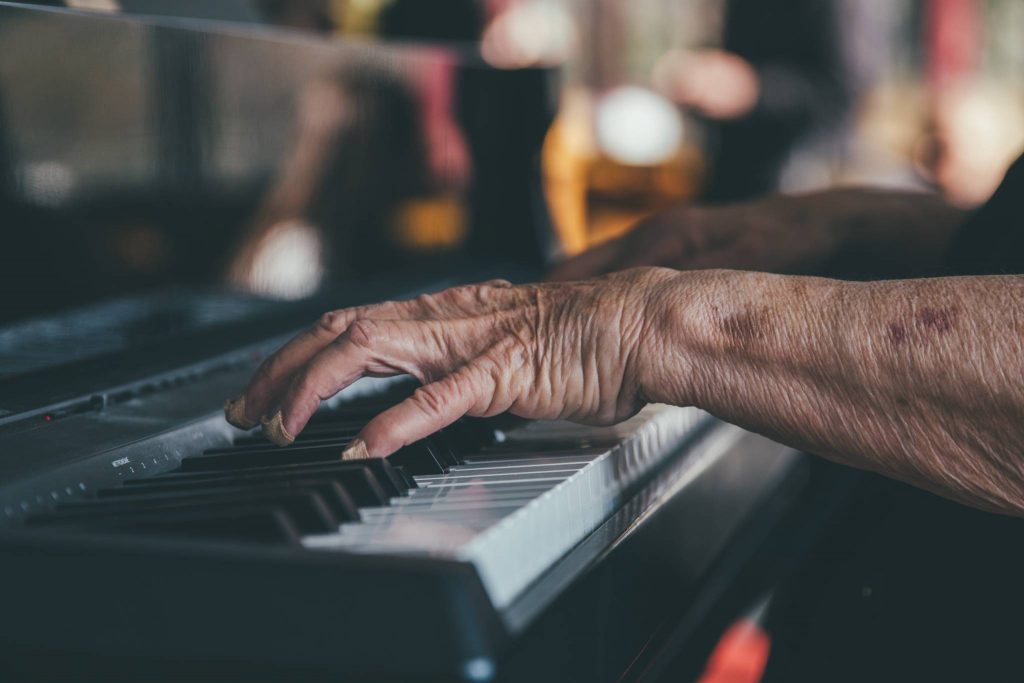 It is said that music soothes the savage beast. It can also enhance the mood of many, join crowds in chorus, make barfuls of people laugh, clap and stomp at a "signature" karaoke performance (nod to you, bro!).
I was excited to watch the documentary "Alive Inside" by filmmaker Michael Rossato-Bennett highlighting the use of music in Alzheimer's disease and related dementias. As described on the website www.aliveinside.us—
"Alive Inside is a joyous cinematic exploration of music's capacity to reawaken our souls and uncover the deepest parts of our humanity.… This stirring documentary follows numerous visionaries in healthcare including social worker Dan Cohen, founder of the nonprofit organization Music & Memory, as he fights against a broken healthcare system to demonstrate music's ability to combat memory loss and restore a deep sense of self…."
The ability of music to positively affect all of us and especially those living with dementia and memory loss is profound. The resources found on the Music & Memory website (www.musicandmemory.org) can point you to the literature on the neuroscience of how music is therapeutic. Let me highlight a few perspectives I think can be used every day.
Mood
Who doesn't perk up to someone whistling a happy tune? A report on 25 studies of music interventions for various neurologic disorders (such as Alzheimer's disease) found that music therapy improved mood, depressive syndromes, and quality of life without side effects.1
Connectivity
Music is "wired" in our brains in many or all regions. The neuroscience is fascinating. Learn more at www.brainvolts.northwestern.edu/aro2016sandiegosymphony.php. This is a wonderful 50-minute video with live music by the San Diego Symphony and educational materials by Nina Kraus and Charles Limb. The piece on connectivity is in the first 10 minutes, but I think you will want to listen to it all once you've seen how entertaining this neuroscience lecture is!
The connectivity allows those with memory or language difficulties to bypass some of the blocks caused by dementia. I know that singing with my mother while doing mouth care let her know my intention to help and soothe rather than irritate a sore that had developed on her gums. Music made accepting care easier for her and improved her quality of life.
A family member recently told me she was frustrated by her inability to connect with her mother due to advancing dementia. "I don't know what to talk to her about. I find myself asking her if she remembers something, and then I feel like such a jerk! I know she doesn't remember!" I suggested she use music as a potential jumping-off point to stir conversation and allow for emotion generated by the music to guide the conversation.
Music, especially personalized music, produces "music-evoked autobiographical memories." Use music to enhance love, connection and curiosity.
Consider this
Music, especially personalized music, produces "music-evoked autobiographical memories." Use music to enhance love, connection and curiosity.
Music can change mood, so use it to

Calm
Energize
Uplift
Motivate

Consider using other sensations to trigger memory and emotions.

Sights – photographs
Smells – aromas (eg, cooking, fresh cut grass)
Textures – fur (for an animal lover), soft, smooth velvet
Tastes – family recipes, sarsaparilla
Reference
Raglio A, Attardo L, Gontero G, Rollino S, Groppo E, Granieri E. Effects of music and music therapy on mood in neurological patients. World J Psychiatry. 2015 Mar 22;5(1):68–78.