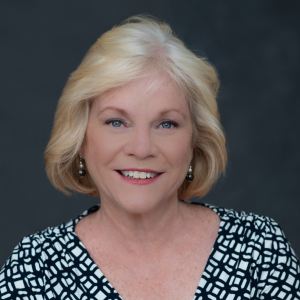 About the Author
Anne Kenny, MD is a Professor of Medicine with specialty training and board certification in Geriatric Medicine, and Palliative and Hospice care. She has been a practicing physician for nearly 30 years and has been recognized by her peers as a "Top Doc" in Geriatric Medicine. She has been honored with a Brookdale National Fellow and the prestigious Paul Beeson Physician Faculty Scholar awards.
She has been honored with a Brookdale National Fellow and the prestigious Paul Beeson Physician Faculty Scholar awards. Dr. Kenny has worked clinically as a geriatrician in nursing homes, assisted living, rehabilitation and clinical outpatient settings. Dr. Kenny has found joy in her work with individuals and their families managing issues related to the diagnosis of dementia.
Her experience in partnering in the care of these families touched close to home when her own mother was diagnosed with dementia.
Dr. Kenny joined with her mother and her brothers and sister to provide the best care for her mother during the early and middle years following her mother's diagnosis. Her expertise, coupled with her mother's playful spirit and her sibling's openness, support, intelligence and compassion, allowed for the highest functioning and independence of her mother for several years. Dr. Kenny's expertise and experience in inpatient and outpatient Palliative and Hospice care were called on when her mother reached the final stages of living with dementia. The Kenny family worked together for their mother's graceful exit from this planet.
In addition to her clinical practice, Dr. Kenny lectures to both healthcare professionals and the public on aging related issues such as osteoporosis, exercise, nutrition, hormone therapy, death and dying, and frailty. She is an educator of medicine and research skills. She taught and mentored clinical and research skills to all levels of trainees including medical students, post-graduate residents and fellows, and early faculty members. She has been active investigator participating in clinical research focusing on various aspects of aging. She has over 100 scientific publications and presentations focused on improving the care and functioning of older adults.
Dr. Kenny hosts a blog focusing on issues common to Alzheimer's and related dementias and caregiving. She has a book, Making Tough Decisions about End-of-Life Care in Dementia, published by Johns Hopkins University Press coming out in the summer of 2018.
Reviews & Academic Praise
What they're saying
---
The text is enriched with stories of Kenny's own family (her mother died of dementia) and from numerous other patients and families, which brings what she has to say to life. She does not pull any punches about dying and death and all the problems they bring, but she does so in a kind and caring way… I think this book will be very helpful to many people… If your work in palliative care involves significant numbers of patients with dementia, this book will give you plenty to reflect on.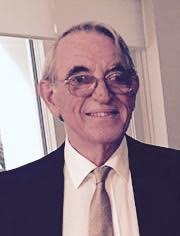 Dr. Roger Woodruff
International Association for Hospice & Palliatative Care
I, like so many others, have been there: In a position where you have to make decisions to help a loved one end their life with dignity and in the way they want for themselves. It's not easy, but I can honestly say that knowing I did my part brought me a great deal of peace. Dr. Anne Kenny has also been in that position, and that is what makes her book MAKING TOUGH DECISIONS ABOUT END-OF-LIFE CARE IN DEMENTIA that much more powerful.
The book allows caregivers to know 1) that they are not alone in what they are going through or dealing with and 2) that they can plan with their loved one to make the process less burdensome.
There are so many things that go into being a caregiver, especially when you factor in making sure that their affairs are in order and communication is happening between all parties. Dr. Kenny shares how this definitely helps take the stress out of the situation, and even though you hate to see your loved one or the individual you are caring for go, you can be assured that there are less stresses when you are grieving.
One of the most important books I have read this year. This is sure to be a valuable resource for many family members and caregivers.
Cyrus Webb
Top 500 Amazon book reviewer
A safe and reliable guide for family members caring for loved ones with end-stage dementia.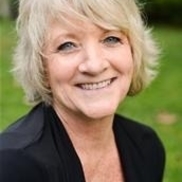 Laura Wayman, Dementia Whisperers
Author of
A Loving Approach to Dementia Care: Making Meaningful Connections with the Person Who Has Alzheimer's Disease or Other Dementia or Memory Loss
I loved everything about this book! Each chapter started with a personal story from the author about her family's journey with Alzheimer's that was compassionate, poignant, and even hopeful . Throughout each chapter, Dr. Kenny mixed professional case studies, theory about the why and how of changes happening to her patients and their families and ended each chapter with Points to Remember, Action Steps and Additional Resources. Topics covered include emotional support for the caregiver both during and after death, decision making for someone else medically, legally, financially and specific information about stages of dementia and the process of active dying. Dr. Kenny's use of her own story and those of her patients reveal her to be a physician who weaves medical knowledge, the range of human emotion and spirituality into a almost "how-to" manual that gives comfort to both the living and the dying. I've already recommended it to friends and clients who are experiencing this process in their own lives.
Denise D. Sanady
LCSW
This book offers the professional and personal perspective of an excellent physician―an opportunity to ask the expert, 'What would you do if it were your mother?
Harvey Jay Cohen, MD, Duke University
Coauthor of Practical Geriatric Oncology
Dr. Kenny's book is a must read, especially if you are caring for someone with dementia. Dr. Kenny's advice is so practical and easy to start using right away. I found the points to remember, action plans and additional resources to be invaluable. This is a great book to keep in your library and refer back to from time to time.
Patty Richard
This book fills a critical gap for families in the throes of coping with the care of loved ones in the final stages of dementia.
Terry Fulmer, PhD, RN, The John A. Hartford Foundation
Coauthor of Evidence-Based Geriatric Nursing Protocols for Best Practice