Difficulty in managing finances was the first sign of cognitive decline with my mother and several of my patients. My mom had piles of bills; she had always been a "stacker" of paperwork to be filed later. When her cognitive abilities started to decline, that pile became more like a deck of cards being shuffled –"Where is the electric bill? Did I pay it? Where is my bank statement?"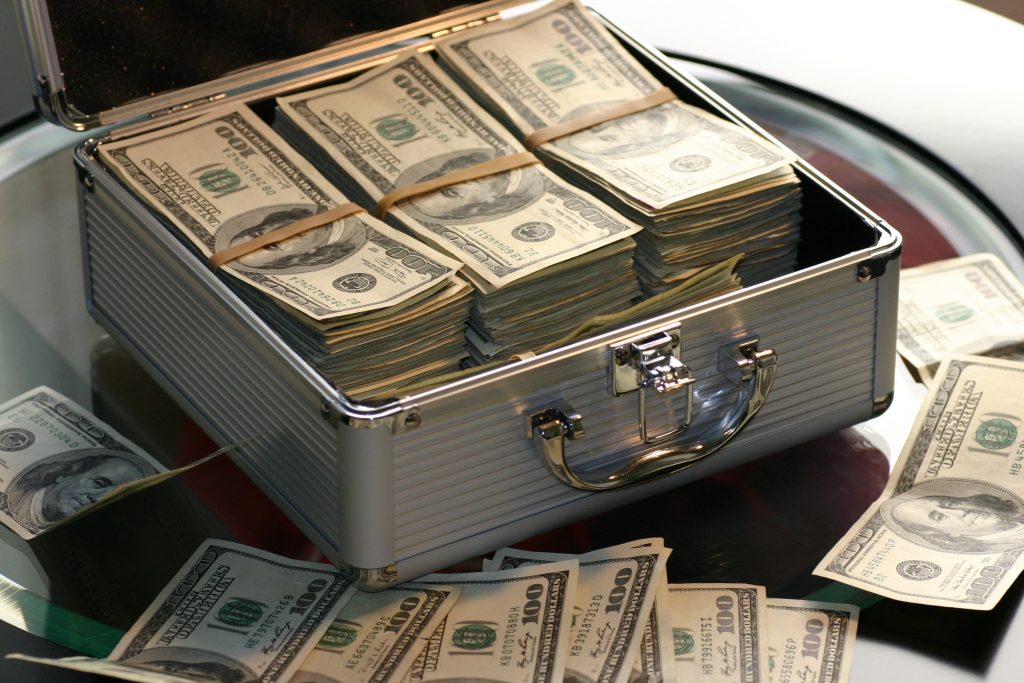 An angel from the bank reported to my sister that Mom called with questions several times per day and alerted my sister when there was suspicious activity on Mom's account. Without tthe attention of my sister and the bank, my mother would have been the victim of financial fraud and exploitation.
I've heard stories from my patients of losing savings to fraudulent charities, ruined credit ratings and foreclosures on houses due to difficulty with money as decisional ability is affected by cognitive changes with Alzheimer's disease or related dementias.
Jason Karlawish, MD, Professor of Psychiatry and Bioethics and co-director of the Penn Memory Center, states
"Of all life's day-to-day chores, managing finances is among the most cognitively demanding. Declines in financial capacity are among the first signs that an older adult is suffering from cognitive impairment, which means that not only doctors but the banking and financial services industries are also diagnosing it. The more the industry steps up to meet this new role, the more likely aging Americans will preserve their wealth and their health."
Is financial fraud such a problem?
Yes – the Metlife Study of Elder Financial Abuse, published in May 2011, found that the annual financial loss in 2010 was $2.9 billion and increased by 12% from 2008.
Most at risk were
Thankfully, a new law, The Senior Safe Act was passed by the US House of Representatives in February 2018 to help financial institutions protect seniors from financial exploitation.
In it the SEC approved:" (1) the adoption of new FINRA Rule 2165 (Financial Exploitation of Specified Adults) to permit members to place temporary holds on disbursements of funds or securities from the accounts of specified customers where there is a reasonable belief of financial exploitation of these customers; and (2) amendments to FINRA Rule 4512 (Customer Account Information) to require members to make reasonable efforts to obtain the name of and contact information for a trusted contact person ("trusted contact") for a customer's account. New Rule 2165 and the amendments to Rule 4512 become effective February 5, 2018."
What can be done to avoid fraud?
Acknowledge that mild cognitive impairment, Alzhiemer's disease or related dementias impact processing complex matters such as money
Designate a 'trusted contact' with your bank and financial institutions.
Ask the "trusted other" to review your finances with you and consider putting safeguards in place (automate bill paying; put a cap on expenditures from your accounts without a call to a trusted contact; review expenditures monthly with trusted contact). The list will need modifications depending on the complexity of your financial picture.
Understand common internet scams. The National Council on Aging recently posted an informative blog on scams and who to call if you suspect you've been targeted. https://www.ncoa.org/blog/3-most-popular-scams-targeting-seniors
Consider this
Financial matters are the most complex of all cognitive tasks causing problems for those with AND without cognitive impairment – find a "trusted other" and begin to build a safety net.
Put financial safety mechanisms in place to protect yourself and your wealth.